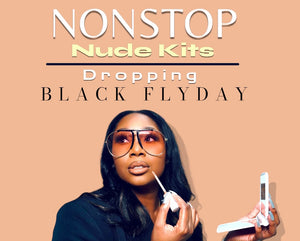 FOLLOW US ON INSTAGRAM
FOLLOW US ON OUR INSTAGRAM PAGE @FLYFANCICOSMETICS. TAG US TO BE FEATURED!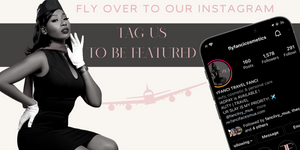 About Us
The Fly Collection launched August 19th 2019.  This collection is a aviation themed cosmetic line inspired by Fanci's  career as a New York based Flight Attendant . With the experience of being in the beauty industry for 12 years a cosmetic line has always been a dream of hers. A little after Fanci become a flight attendant she began to work towards her goal to start a cosmetic line.  
"As I was on break at work one day the vision  came to me to have a aviation themed cosmetic line. I wanted to do something fun and creative that hasn't been done before."  
This collection offers all of your beauty essentials; from matte liquid lipsticks , lipgloss , mink eyelashes, to face shields and so much more!  Welcome aboard Pretty Passengers grab your boarding passes and prepare for take off !
Book Fanci Faces